Peter G. George
Chief Executive Officer, President and Director
Peter George has been the Company's Chief Executive Officer and President since January 2020. Prior to assuming the role of Chief Executive Officer, Mr. George served as the Company's Chief Commercial Officer from February 2019 to December 2019. Prior to joining Evolv, Mr. George served as President, Chief Executive Officer and Chairman of Fidelis Cybersecurity, a company focused on threat and data breach detection, from 2008 to 2019. Earlier in his career, Mr. George also served as the Chief Executive Officer of Empow Cybersecurity, a company offering intelligent, AI and natural language processing solutions to reduce false positives during threat detection. Mr. George has served on the Board of Directors of Corero Network Security PLC (LON: CNS) since 2019. Mr. George received a Bachelor of Arts degree in History from the College of the Holy Cross.
Anil R. Chitkara
Founder and Chief Growth Officer
Anil Chitkara co-founded Evolv with Michael Ellenbogen in July 2013 and has since served as the Company's Head of Corporate Development. Prior to co-founding Evolv, Mr. Chitkara was the Senior Vice President of Market Development for Oco, Inc., a business analytics software provider that was subsequently acquired by Deloitte, from 2007 to 2011. Prior to joining Oco, Inc., Mr. Chitkara was a Vice President of Parametric Technology Corporation, a provider of a variety of augmented reality, industrial IoT, PLM and CAD solutions, from 2001 to 2007. Mr. Chitkara received a Bachelor of Science degree in Business Administration from Boston University and a Master of Business Administration degree from the Tuck School of Business at Dartmouth College.
A.J. DeRosa
Chief Revenue Officer
A.J. De Rosa has been the Company's Chief Revenue Officer since October 2020 and is responsible for all sales, business development, customer success and strategic partnership initiatives. From 2015 to 2020, Mr. De Rosa was the Chief Revenue Officer of Orbital Insight, Inc., a remote sensing and artificial intelligence company focused on using satellite imagery and computer vision to create time series analytics and engaging in geospatial analytics. From 2002 to 2015, Mr. De Rosa served as the Senior Managing Director of Eze Software Group, a trading, portfolio management and compliance software company in the investment management sector. Mr. De Rosa received a Bachelor of Science degree in Economics from Lehigh University of Business and was part of the Executive Management Program at Stanford University's Graduate School of Business.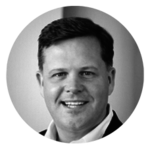 Mark Donohue
Chief Financial Officer
Mark Donohue has been the Company's Chief Financial Officer since June 2022. Mr. Donohue previously served four years as Chief Financial Officer of Vestmark, a leading financial technology provider of SaaS-based portfolio management and trading tools. Prior to joining Vestmark, Mr. Donohue served in several senior roles on the finance team of Rapid7 (NASDAQ: RPD), a leading provider of security analytics and automation, including Vice President of Finance. Before that, he spent seven years at Cisco (NASDAQ: CSCO), the worldwide leader in technology that powers the Internet, where he served as Senior Director, Strategy, Finance and Business Operations for the Mobility Business Group. Previously he served as Director of Investor Relations and Assistant Treasurer for Starent Networks, Corp. (NASDAQ: STAR), a leading provider of infrastructure solutions that enable mobile operators to deliver multimedia services to their subscribers. Earlier in his career, Mr. Donohue held various roles at IDC, Ferris Baker Watts, Teradyne and Quantum Corporation. Mr. Donohue earned an MBA and MSF from Boston College and a Bachelor's Degree from The University of New Hampshire.
Michael Ellenbogen
Founder, Chief Innovation Officer and Director
Michael Ellenbogen co-founded Evolv with Anil Chitkara in July 2013 and has been Evolv's Head of Advanced Technology since January 2020. Prior to assuming his current role at Evolv, Mr. Ellenbogen served as the Company's Chief Executive Officer from August 2013 to January 2020. Prior to co-founding Evolv, Mr. Ellenbogen was the Founder, President and Chief Executive Officer of Reveal Imaging Technologies, an X-ray imaging systems company focusing on automated explosives detection, from 2002 to 2010. Prior to joining Reveal, Mr. Ellenbogen was the Vice President of Research & Development and Business Development of PerkinElmer Detection Systems, a provider of X-ray-based security technologies, from 1994 to 2002. During his 25 plus year career in the security industry, Mr. Ellenbogen has proven his expertise in product and business development, as well as stakeholder value creation. In addition, Mr. Ellenbogen is an inventor with 19 awarded patents. Mr. Ellenbogen received a Bachelor of Science degree in Physics from Colgate University.
Liza Knapp
Head of People
Liza Knapp leads the Company's people operations team and is responsible for setting the Company's overall human capital strategy along with talent acquisition, employee relations and benefits management. Ms. Knapp brings more than 15 years of human capital experience in the technology and financial services industries. Since joining Evolv in 2016, she has held a variety of senior leadership roles including Chief of Staff. Prior to joining Evolv, she was a Manager at Sapient, a global services company that helps clients transform in the areas of business, marketing, and technology. Earlier in her career, she was an associate at J.P. Morgan where she helped lead the firm's community relations and philanthropic services initiatives. She holds a Bachelor's Degree in Political Science and Government from Dartmouth College.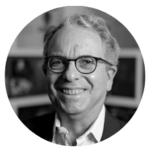 Eric Pyenson
General Counsel
Eric Pyenson heads the company's legal department, bringing more than 25 years of legal, business development, and international experience in the security and technology space to Evolv. In his various start-up roles, he's built respected legal teams to handle the demands of rapid growth, international expansion, risk mitigation, and public and private financings. Mr. Pyenson joined Evolv after a successful exit from VMware Carbon Black (formerly Carbon Black, a leading cybersecurity company), which he helped take public in 2018 prior to its 2019 acquisition by VMware. Prior to Carbon Black, Mr. Pyenson was general counsel at A123 Systems, a pioneering alternative energy firm, which he helped take public in 2009. He previously established the in-house legal functions at several Boston-area venture-backed, software startups, including Open Market, where he helped lead a successful IPO in 1996. Earlier in his career, Pyenson was an operations officer at the Central Intelligence Agency, focusing on counterterrorism. He received his Bachelor's Degree with honors from Williams College, a Master's Degree in international relations from the University of Sussex, England, and his Law Degree from Northeastern University School of Law, during which time he was a law clerk for Judge William G. Young of the U.S. District Court in Boston, Massachusetts.